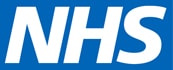 Telephone: 01526 832204
GET HELP NOW WITH askmyGP
Appointments
The practice operates a routine pre-booked appointment system with the GPs and Clinical Practitioners. Where possible we will offer a range of appointments throughout the day at a time to suit you.
If you no longer need your appointment or can't make it, please let us know so that we can offer it to someone else.
There are three ways to book an appointment:
Face to face with our patient navigators during opening hours
Contacting us by telephone on 01526 832204
Via the internet (SystmOnline)
The routine appointments with the GPs and Clinical Practitioners are released at 8am up to 7 days in advance, on-line these routine appointments are released upto ten days in advance.
Please ask at our patient navigators for details of how to register for the on line service, which is currently only available for booking doctors' appointments, however you can check and cancel appointments with the nursing team on line too (click on the link at the top of this page to access the service).
Emergency Same Day Appointment
If you have an urgent medical problem that you feel cannot wait until the next available routine appointment, you can request an 'emergency same day appointment'.
The patient navigator will take a contact telephone number, and ask if you are willing to give a brief description of your problem and a member of the triage team will call you back (Urgent Care Practitioner – Paramedic).
This system is known as triage and is widely used within A & E Departments and GP surgeries. Our patient navigator team are fully trained to help you, and only ask for the description of your problem to enable the triage team to prioritise patients they call back. However, if you would rather not tell them your problem they will ask no further questions and you will still be called by the triage team.
The duty team using the information given during the telephone call they might:
Book you into the emergency clinic to see a doctor
Arrange a routine appointment with the doctor or a nurse
Arrange a prescription
Give advice and reassurance
This system has proven very successful for both the practice and the patients, ensuring patients needing urgent attention are assessed and treated by the appropriate person same day.
Practice Nurses
The nursing team run a range of appointments throughout the day Monday to Friday, 08:30 – 18:00.We try and arrange certain investigations in the morning to ensure they are collected in time by the hospital courier, such as blood tests, swabs and urine samples.
Please let the patient navigators know what you are coming to see the nurse to enable them to allow you the appropriate time for your appointment as certain procedures can take a longer than others.
Telephone Consultations
You can book a telephone consultation with a doctor and clinical practitioner, he or she will ring you back between 14:00 – 15:00 on an agreed day on the telephone number given.
This consultation is used for medical queries that do not require a face to face examination (i.e. test results, some medication reviews, follow ups etc.)
Text Appointment Reminder
The practice has introduced a free texting service for patients which will also help with the missed appointment rates. If you have a mobile phone we can now send you a reminder of your appointment via text message.
Cancellations
If you cannot attend an appointment for any reason please inform us as soon as possible in order for us to give the slot to someone else.
Opening Times
Monday
08:00 - 18:30
Tuesday
08:00 - 18:30
Wednesday
08:00 - 18:30
Thursday
08:00 - 18:30
Friday
08:00 - 18:30
Saturday
CLOSED
Sunday
CLOSED